How To Become a Content Writer?
Develop strong writing skills: The foundation of becoming a content writer is to have strong writing skills. You can improve your writing skills through consistent practice and reading various types of content.
Choose a niche: Decide on the type of content you want to specialize in, such as technology, health, fashion, or finance. Having a niche can help you focus your writing and build a portfolio of work in a specific area.
Build a portfolio: Creating a portfolio of your writing samples is an essential part of becoming a content writer. It allows potential clients to see your writing style and skills. You can build your portfolio by creating content for your own blog, volunteering to write for non-profits, or creating guest posts for other websites.
Network: Networking can help you find job opportunities and make connections in the industry. Attend industry events and join online writing communities to connect with other content writers and potential clients.
Learn about SEO: SEO (Search Engine Optimization) is an essential part of content writing. It helps your content rank higher in search engines, making it easier for people to find. Learn the basics of SEO and incorporate it into your writing.
Look for job opportunities: You can find content writing jobs through job boards, freelance platforms, and networking. When applying for jobs, make sure to highlight your writing skills and provide relevant writing samples.
Keep learning: The world of content writing is always evolving, so it's essential to keep learning and improving your skills. Stay up-to-date with industry trends and continue to hone your craft.
Remember that becoming a successful content writer takes time and dedication, but with consistent effort, you can build a rewarding career in this field.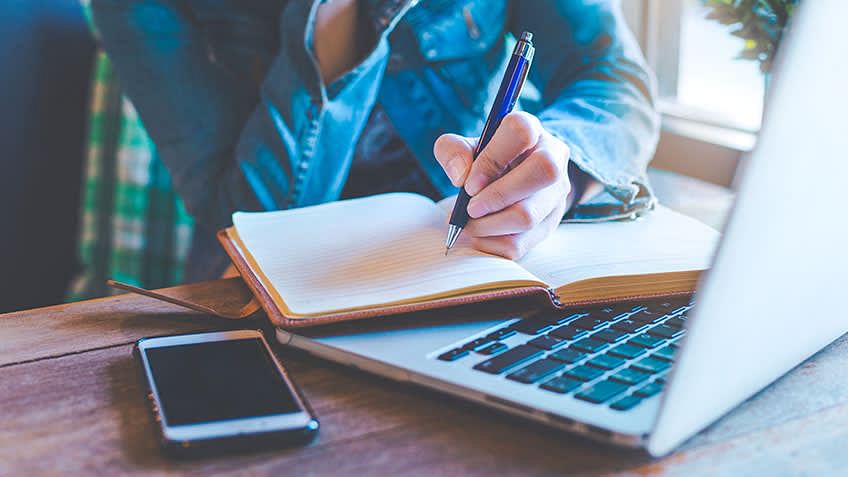 Table of Contents
What Does a Content Writer Do?
View More
Have you always been the one chosen by friends and family to word anything that necessitates the flawless use of vocabulary, grammar, and expressions? Do you enjoy reading, researching, or wordplay and want to express your thoughts? Content-in-all-forms-textual or visual (including video) rules the industry and social media, and as a result, content writers will always be in high demand. So, if you believe you can explain any topic or notion creatively, effectively, and intelligently, here is a step-by-step guide on how to become a content writer.
What is Content?
Content is any information that educates, informs, entertains, motivates, inspires, convinces, or persuades a particular group of people.
Upto 300% Salary Hike After Course Completion
IMT Ghaziabad Digital Marketing ProgramEXPLORE COURSE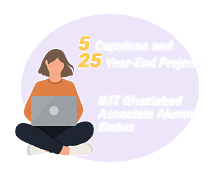 What is Content Writing?
The goal of content writing is to solve problems for a specific audience. Because you are solving problems, you add value to this group of people. And when you give importance to this group of people, you establish trust, which is a required component in building a brand.
Who is a Content Writer?
A content writer is an individual who is proficient in painting a picture with their words. In addition, they have mastery over language skills and are excellent written communicators.
If the content required is to entertain people, then the writer must unfurl their creative and witty side. On the other hand, if the content needed is supposed to educate, then the content writer must be able to do diligent research on the subject.
The content writer is an individual who makes sure that the organization's motto, their goals, are conveyed clearly to their clientele through written media.
What Does a Content Writer Do?
In no order, some of the critical responsibilities of the content writer include:
Diligently research information
Create content that is crisp and to the point
Ensure that the organization's goals are met through your words
Edit content to make it concise
Use their skills to write different content like blogs, marketing content, scriptwriting, etc.
Types of Content Writers
There are ten popular types of content writers:
1. Blog Writer
A blog writer understands how to turn complicated topics into friendly dialogs. Blog writers employ their investigative skills to find and source data pieces that improve blog material. They will spend hours on a single article's draft and contemplate many blog titles. The blog writer will eventually settle on a title with the most click-through potential. Because a published blog post is essentially another page on your website, blog writers typically have SEO knowledge.
A blog writer is responsible for:
Articles
Interviews
Blog Posts
Research
Master SEO, SEM, Paid Social, Mobile Ads & More
Digital Marketing SpecialistEXPLORE PROGRAM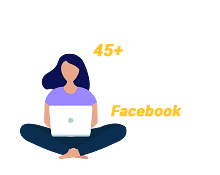 2. Brand Journalist
A brand journalist is a storyteller. They don't stop until they discover their tale. They will portray your brand favorably, whether they produce press releases or customer anecdotes. They recognize the value of a brand's reputation; therefore, it's in their nature to double-check facts and quotes before they're released. They also have a talent for creating headlines that entice people to click and share.
A brand journalist is great for:
Brand Tales
Customer Stories
Interviews
Press Releases
Company Bios
Internal Communication
3. Copywriter
A copywriter is quick to flip their creative thought between a wide range of themes and projects. They speak both your brand's and your customer's language. Copywriters weave experiences into every syllable, from product descriptions to website pages.
A copywriter creates:
Website Text
Print Media
Infographics
Sales Collateral
Product Descriptions
4. Ghostwriter
A ghostwriter is a chameleon, able to shapeshift into the committed voice that belongs to both brands and people. Ghostwriters fill the content resource gap when your organization lacks the bandwidth, skills, drive, or above. When hiring a ghostwriter, businesses want someone who exudes confidence and trustworthiness. They will be entrusting them with the more incredible voice of their brand and the people behind the brand.
A Ghostwriter is ideal for:
Articles
White Papers
Ebooks
Thought Leadership
Website Copy
Off-page Material
5. Technical Writer
A technical writer is an expert at making highly technical stuff understandable to others. They explain technology in detail, including how to use it, make it, the procedures, the components, the inner workings, and the mechanics. Whether they're creating guides, FAQs, or manuals, they'll demonstrate your product to non-technical people so they grasp its capabilities.
A Technical Writer creates the following:
How-Tos
FAQs
Guides
Instructions
UX (User Experience) Messaging
Manuals
6. Social Media Writer
A social media writer is probably a brand's loudest voice. Social media writers stay on top of ever-changing capabilities and algorithms with social networks to ensure content success.
They speak each platform's language effectively to engage followers with appropriate messaging and interactive elements such as polls and queries. Again, trust is essential when choosing a social media writer because this person will become your brand's representative.
A social media writer is responsible for:
Social Media Postings
Interactive Material
Quizzes
Public Relations Outreach
Platform-specific Content
Get a Holistic Understanding of Digital Marketing
IMT Ghaziabad Digital Marketing ProgramEXPLORE COURSE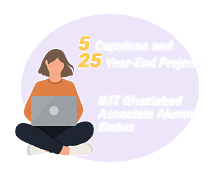 7. Email Writer
The purpose of an email writer's copy is to drive action. They are well-versed in lead generation strategies and how content may help such efforts. Psychology plays a significant role in their creative process. They create and put every word in headlines and call-to-action phrases, taking buyer stages and sales initiatives into account. A professional email writer is adamant about A/B testing text and will constantly examine and adjust their writing to attain the best conversion outcomes.
An Email Writer creates:
Newsletters
Transactional Emails
Drip Campaigns
Customer Nurturing
Sales Nurturing
8. Scriptwriter
A scriptwriter is an essential component of multimedia ventures. They bring storytelling expertise while remaining committed to the messaging approach. Scriptwriters envision how words on a page will eventually convert to more rich formats, such as videos and podcasts.
You'll know you've found the appropriate scriptwriter when they can see the big picture of your content vision from the beginning.
A Scriptwriter is a creative resource for:
Video Scripts
Podcast Scripts